Changing the World One Breath at a Time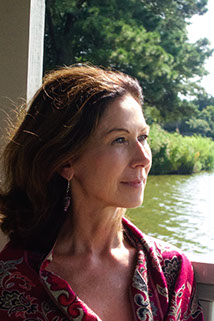 CLASSES
Pregnancy Yoga is back!
A new program dedicated to enhance the physical, emotions and spiritual body...


Tuesdays 6:30 p.m.
at Fit Studio , 62 Rockford Road. (begins 10/4)
Learn the power of Kundalini Yoga:
Once held secret, this style of yoga moves quickly to release restrictions in the the physical and emotional body.
Plan to join me Sundays at 3:30 p.m. at
Fit Studio 62 Rockford Road Oct. 2nd -Nov. 13th
No class on Sunday, October 16th
Learn the power of the Chakras each week!
FALL IN LOVE WITH YOURSELF THIS FALL!
HEAL THROUGH YOGA THERAPY
are you looking for ways to
-sleep better
-feel calmer
-change habitual patterns
-smile more
Sign up for Yoga Therapy at Fit Studio on
Wednesday Oct. 5, Oct. 12, Oct. 19, Oct 26, Nov. 3rd
9:30 - 11
Begins 10/6 -11/3
PREGNANCY YOGA
Pregnancy is the perfect time to be your best self. Join me in this program to encourage calm and strength as we move through the energy fields of the body (chakras). Bring your partner/support person too! Create a deeper connection with your soon-to-be-born and prepare for the big LABOR DAY!
Series of all 5 classes for $99
Sign up for Pregnancy Yoga at Fit Studio on Tuesday
Series of all 7 classes for $120
Sign up for Kundalini Yoga at Fit Studio on Sunday
Listen to Ellyn's Soft Belly Meditation
(audio only)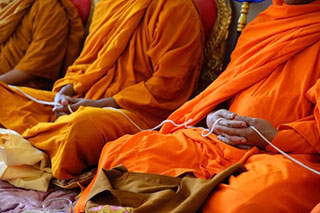 Ellyn's reinvention story
NBC Interview for Colors of Birth
Prenatal Yoga Video - PEAKABABY
Ellyn Hutton BSN, RN has been working with pregnant women for over 20 years. She is a nurse, yoga teacher, massage therapist and mind/body skills facilitator.
Don't miss this opportunity to train with an awesome and experienced team!
The rest of the team includes:
Dr. Marvin Andersen is a retired OB-GYN and now owns an organic farm.
Kathleen McCarthy is the owner of the Birth Center and a seasoned midwife.
Rachel Domenick is a yoga teacher massage therapist and mother of five!
Charanpreet Kaur is a kundalini yoga teacher, doula and mom.
Darlene Bergener is a doula, yoga teacher, massage therapist and mom.
JOIN us for this ONE time opportunity to learn from a multifaceted, experienced and gifted team.
Thank you, Ellyn Hutton BSN, RN
Supporting health for moms and babies!
Here are some testimonials from women who have taken Ellyn's prenatal yoga class:
Copyright © 2016 wellnesswithinbe.com - All rights reserved.