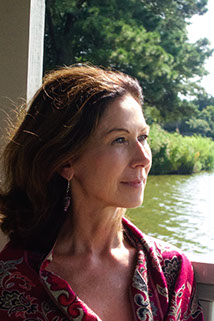 TEACHER TRAINING
Prenatal Yoga
Teacher Training
Level 1
(Spring 2017)
Support women during pregnancy and labor & delivery!
A unique program offering the best from the best...
sharing wisdom to help all moms-to-be
& learn to nurture yourself too!
April 27-April 30, 2017
You don't want to miss this!
Learn to
Safely & Effectively Teach Expectant Moms
A unique team of nurses, midwife, obstetrician, and yoga teachers offers information to support the physical, emotional and spiritual aspects of pregnancy.
Meditation and ritual for honoring the mom-to-be and self inquiry are integrated into the program.
Attendees will leave this program with tools to support women during pregnancy and labor & delivery through yoga, meditation massage, and more.
Four Days 45 credits
A
Contact Ellyn Hutton at ellynh@rcn.com for more info!
After completing the training with Wellness Within by Ellcertification students tes must also teach 30 hours of prenatal yoga before they may register as Registered Pregnancy Yoga Teachers. (RPYTs). These hours of prenatal yoga must be taught afgraduatinguate fLevel 1 & 2 Program.YS).
*Wellness Within by Ellyn, LLC will offer a 15% discount off Level II Training for those who serve the less served population.
*WWBE will set up programs in the Delaware aes.
Required Reading:
Birth Matters: Ina May Gaskin
Colors of Birth: Ellyn S. Hutton
Case Study
10 hour Elective Case Study: Birth Plan, Yoga, Meditation, and Comfort Measures
Copyright © 2017 wellnesswithinbe.com - All rights reserved.